Keynote Speaker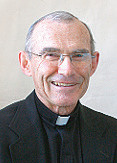 Most Reverend Robert Morneau, Auxiliary Bishop Emeritus, Green Bay, WI This two-day conference will provide an opportunity to gather with many parish and diocesan staff from the ten Catholic dioceses in Minnesota, North Dakota and South Dakota.
Participants will learn best practices in Catholic stewardship and development, gain new ideas and valuable training to further the work of stewardship in our communities.
Presentation will Focus On
Stewardship 101 – Where do we begin?
Speaking "Stewardshipize" – Changing how you speak can change the way they think.
Responding as a Disciple through Prayer
Establishing the roots for an effective stewardship program
Nurturing Stewardship in a small, rural and/or merging parish
Engaging the millennials
Implementing effective tools to help you implement and maintain a strong stewardship program
Stewardship CPR – keeping it alive and fresh
God gave you super powers! Figure out what they are and how to use them.