October 2, 2018
7:00-8:00pm
St. Adrian Church
512 Maine Ave. - Adrian, MN 56110
October 3, 2018
6:00-7:00pm
St. Thomas More Newman Center
1502 Warren St. - Mankato, MN 56001
October 4, 2018
6:00-7:00pm
St. John the Evangelist Church
11 4th Ave SW Rochester, MN 55902
Presenters
Monica Herman
Executive Director of the CFSM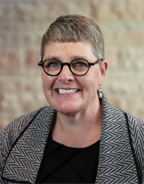 Mrs. Herman is the Executive Director for the Catholic Foundation of Southern Minnesota and has 18 years of non-profit, fundraising and grant writing experience. Mrs. Herman joined the CFSM in 2015 and prior to joining CFSM held fundraising duties for Catholic Hospitals, Catholic High Schools and well as the Diocese of Winona-Rochester. Mrs. Herman graduated from Viterbo University a B.S. in Business Administration and also an M.A. in Philanthropy and Development from Saint Mary's University of Minnesota. Herman is a member of the Association of Fundraising Professionals and is currently working on her Certified Fundraising Executive (CFRE) Certification.
Most Reverend Robert Morneau, Auxiliary Bishop Emeritus, Green Bay, WI This two-day conference will provide an opportunity to gather with many parish and diocesan staff from the ten Catholic dioceses in Minnesota, North Dakota and South Dakota.
Participants will learn best practices in Catholic stewardship and development, gain new ideas and valuable training to further the work of stewardship in our communities.
Bradford Stephan
VP-Consulting for Concord Advisory Group, CFA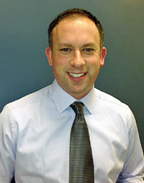 Mr. Stephan is a Senior Consultant at The Concord Advisory Group, Ltd. and has 18 years' experience in advising non-profit organizations on their investment programs. As a voting member of Concord's Investment Strategy Group, Mr. Stephan is responsible for the development of Concord's solutions for socially responsible investing and other non-profit clients, as well as contributing to the firm's investment research and due diligence efforts. Mr. Stephan joined Concord in 2011. Prior to Concord, he held positions with Perella Weinberg Partners, PFM Advisors, and SEI Investments. He graduated from the University of Delaware with a B.S. in Business Administration and also earned an MBA in Finance from Villanova University. Mr. Stephan holds the Chartered Financial Analyst (CFA) designation and is a member of the CFA Institute.